When you photograph in New York it's hard to ignore construction. When I saw this call for construction photographs, run by the Society of International Commercial & Industrial Photographers, despite not really being a commercial construction photographer, I thought I'd send a couple of my images in.
Surprisingly this photograph was awarded 2nd place! 2nd place photo
I sent two other images in, this one, the latest in my collection of the ongoing work on the building across the street.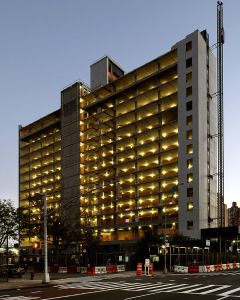 The final image was… well, I'm going to let you see if you can spot it! Let's just say it's not a typical construction site photo! Last one