TGIF – I have been waiting all week to introduce a website to you.
Run by London photographers Peter Marshall and Mike Seaborne, their Urban Landscape site is dedicated to some fascinating photography. Exploring both images and theory they 'intend to feature the best in photography and critical writing on the urban landscape from around the world.'
The site features great swathes of Mike and Peter's own in-depth projects on London, and also a variety of projects from invited contributors  with links for further exploration. Feeling honoured, it gives me great pleasure to let you know that I have been invited to share their platform.
For my submission I decided to rework my East 100th Street project and produce a series that contextualizes East 100th Street within its East Harlem, New York City locale.
I am introducing 10 images that have not been seen before to add to another 10 from East 100th Street project and 20 from my Building Character project. I have also written a bit of a blurb, an introduction and 2 project descriptions, that aim to give some insight into my thoughts behind these projects.
Here's one more new image to get you started…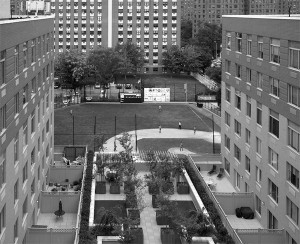 … and here's that link again…
I hope that you enjoy exploring the urban landscape.