London From Punk to Blair.
In this book London is black and white. My London is black and white, a bit chilly and a bit rough. But then my London isn't now, it's back in the 1980s. Sure, I've visited London recently but I don't remember when any of those new buildings went up.
Reading this book coincided with a trip to the brutalist South Bank. I've had many adventures there including an exhibition and appendicitis. They've splashed a bit of colour on parts of it but it is still a great blank, concrete platform to launch from. It needs people to add their activity to make the place come alive and there was plenty of activity when I was there recently.
The Long Live South Bank campaign was in full swing. The aim, to keep the underbelly filled with skateboarders rather than yet another shop/restaurant catering to the pursuit of capitalism. I'm not sinking into nostalgia here. I've never been a skateboarder, in fact the much vaunted graffiti wasn't always there, but who is the South Bank for? Just adults shopping or kids too? Sitting with small children in the Sandy Village, we watched the skateboarders, participated in the performance art, hit the book stand, strolled on the beach, went to two exhibitions, had lunch (from 4 different countries) from the market stalls. We interacted and spectated. There were all manner of people. Young, old, local, tourist, rich, poor. All doing.
I come back to London and see the Palace. Who cares? My companions, visiting as first time tourists, seeing the 'sights'. I get to the bookshops I haunted on Charing Cross Road. Foyles boring now, just like -insert name of chain here- it used to be fun rummaging in the old fashioned shop. Al- Hoda gone, I can't complain, I left, London moved on.
But reading this book, brought my London back to me, talking about Hackney and Camden, the South Bank, Brixton. I dipped in and out of these neighbourhoods, working part time, full time, studying, staying with friends, going up at the weekend, getting a flat.
I knew about street photography and studio photography back then. I went on political marches. We tried to free Nelson Mandela from Hyde Park. It seemed like a serious place.
Maybe it is all about the weather though. Not nostalgia or gentrification. I see London with typically English weather and old brick. I live in sunshine surrounded by gleaming skyscrapers.
I cannot see London in shiny and colour even though I have seen the Shard, the gherkin, the new bridges, the London Eye. Is it because the sky is so often full of heavy clouds, that greyness suits the place? Is it in my mind, am I just sunk in nostalgia or does the new London popping up feel a bit odd? Like an add-on, not an update or an expansion, like a transplant from somewhere else?
I went through Docklands, it was sunny, it was like a little New York, without the rough edges, I liked the view, but it didn't feel like the real London to me. I've started to realize that the 70s and 80s weren't just a few years ago, they were decades ago and yet, London, away from the new bits, looks the same to me.
I have forgotten to talk about the book. Best to read it yourself. It talks about the culture, the architecture, the weather, the people. If you've lived in London during that time most of it will resonate with you. If you didn't you'll get a real feeling for the time and place, it's a book of sensibilities rather than a history text book,it'll make you think about how you think about London. This book scared me a little. It's a good read, good food for thought.
Even though it's not a photo book it is heavy with excellent photographs. The book made me think back to some street photography I did in Brixton. I don't do street like this anymore and I thought how it would be interesting to look back at both my photography and the people and place of Brixton.
I know that some of you reading this blog also have Brixton (or London in the 80s) in your photo files, why not dig some out and post them here. Back then we couldn't post them, we didn't have internet and blogs, our images sat in boxes. Let your images see the light.
London From Punk to Blair                                                                                                          Edited by Joe Kerr and Andrew Gibson                                                                              Photographic consultant Mike Seaborne                                                                                        Reaktion Books, London, 2003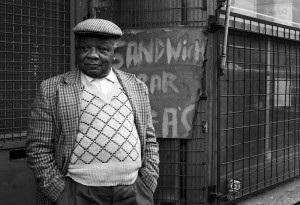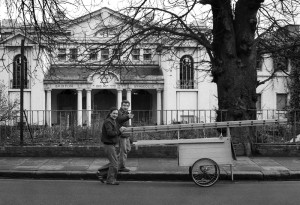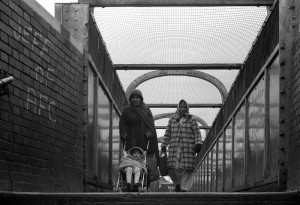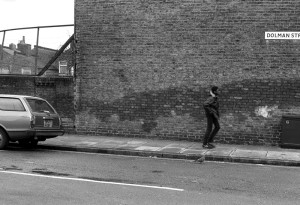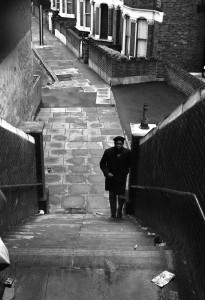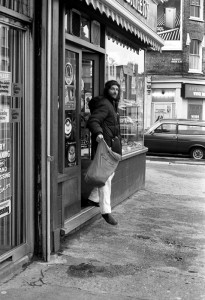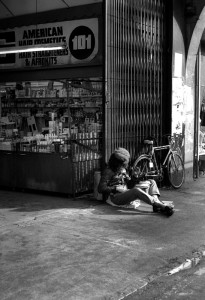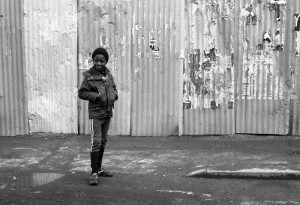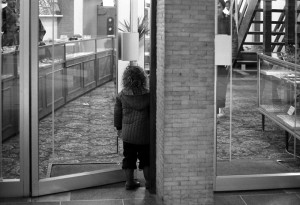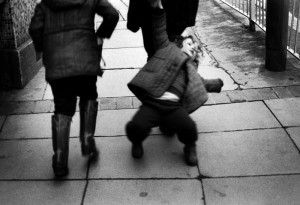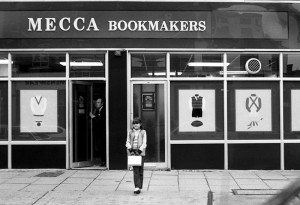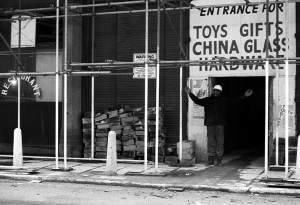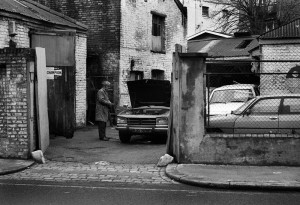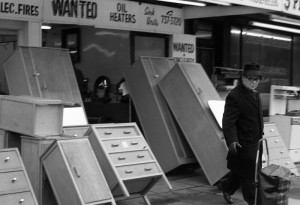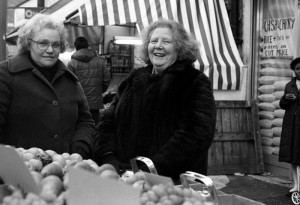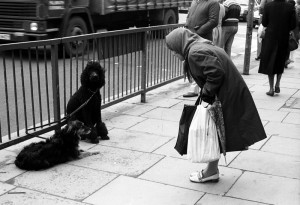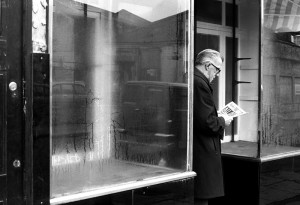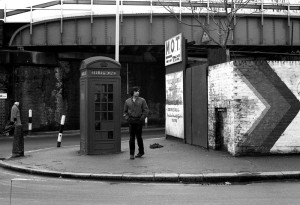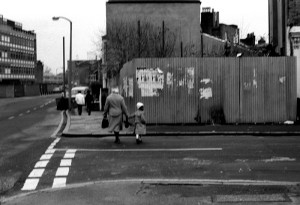 Click on images to see them larger.