It's been a busy few months traveling here and there and I have been very lax at blogging so here is an update after the fact of what I've been up to since September.
[( 6 )]
We went to Oxford.
2 summers ago [( 6 )], the photography collective I am in, held an exhibition in Sheffield, but not all of us attended, and as such the six of us had never met all together! This autumn we had a plan to not only get together but also to photograph at the same time.
We spent a September weekend in Oxford, UK, finally all meeting and 'doing' Oxford in our various photographic fashions. Here are 5 of the [( 6 )] (Yes it has been summer of the selfie!)
2 of the [( 6 )], Rob™ and I, gathered everyone's prints and made our way to Oxford, Nova Scotia, Canada where we met with Mathew Aldred who runs the Oxford Riverside Gallery. The three of us along with invaluable helpers, framed and hung 72 photographs and opened the exhibition on Friday October 21st. BTW if you happen to pass through Oxford NS with your camera, the gallery will be hosting an exhibition of photos of its own Oxford in January 2017.
[( 6 )] Website
Oxford Riverside Gallery Website
Review
CTV
Here are some installation photographs of the whole gallery and my wall specifically.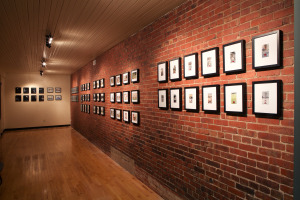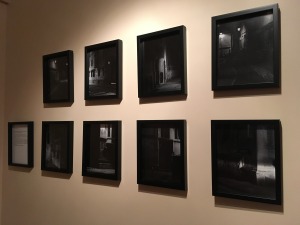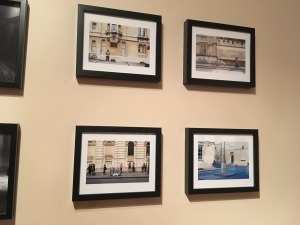 Whilst we were in Oxford, NS I also took a few photographs, at some point in the future I will add both Oxfords to the project page of my website – please be patient with me!
TATE MODERN
Last week I was thrilled to have two of my photographs shown at the Tate in London. Shown on the same night as a talk by Sirkka-Liisa Konttinen who's work I really like.
I had two photographs selected in the call for photographs on the theme of (re:) thinking the street put out by UPF – Urban Photo Festival. Fellow [( 6 )] photographer Keith Greenough also had a photograph selected and he was lucky enough to get down there. I was lucky that he took some shots of our work, Thanks Keith! All 20 photographs were screened for the duration of the evening.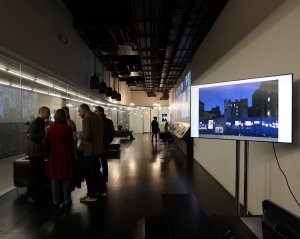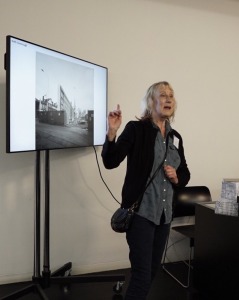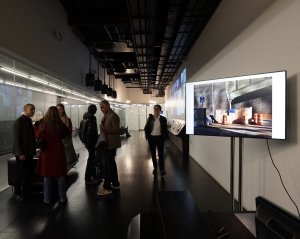 (mine, Keith's, mine – installation photos by Keith Greenough.)
My next project is to take some time to process my Oxford UK and Oxford CA photographs and to hit the streets of NYC again. Hopefully back here rather sooner next time!